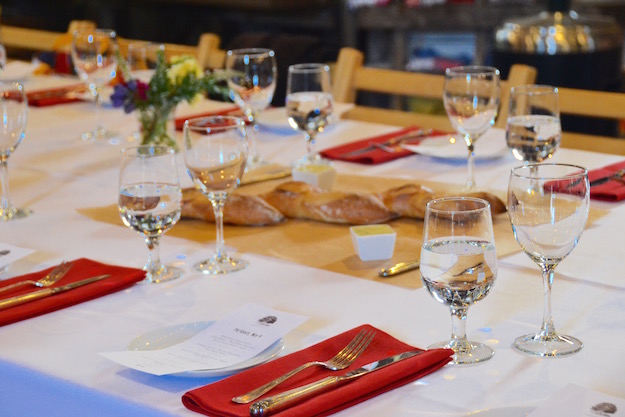 Last weekend, Matthew and I drove the twisty and pastoral Highway 84 from the Bay Area community of Woodside west through the hills to the rugged northern California coast, south of Half Moon Bay. We were bound for the town of Pescadero and a "table-to-farm" dinner hosted by Jered Lawson and Nancy Vail at Pie Ranch, their beautiful farm with a mission:
Pie Ranch cultivates a healthy and just food system from seed to table through food education, farmer training, and regional partnerships.
After a warm welcome, we strolled past playful goats, snorting piglets and a brood of hens, up a gentle hill to visit Jered and Nancy's neatly cultivated fields.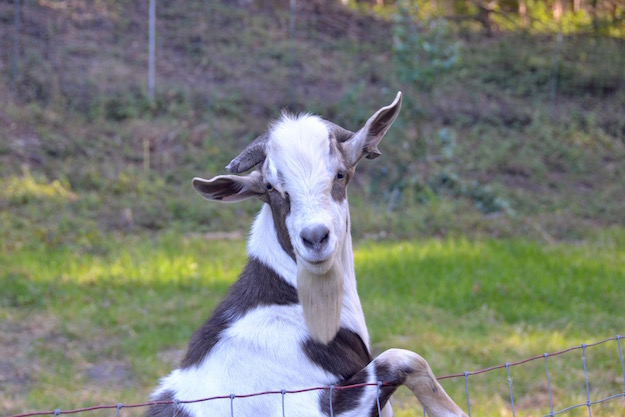 As a yellow-eyed farm cat stalked critters, we listened to Jered talk about the couple's approach to sustainable farming and protecting their rich soil for the generations that follow. Before heading down the hill to our four-course dinner served in the couple's barn, we picked fat, juicy strawberries, warm from the late-afternoon sun.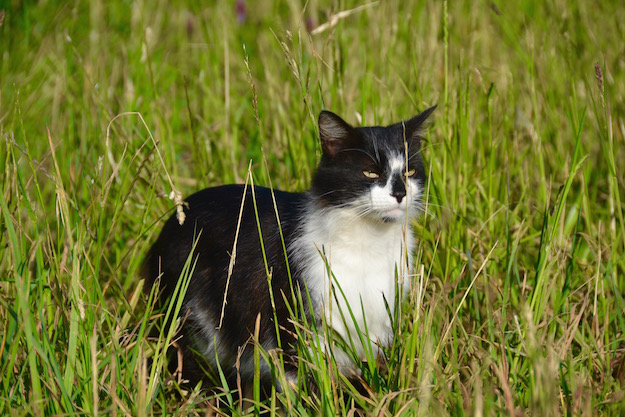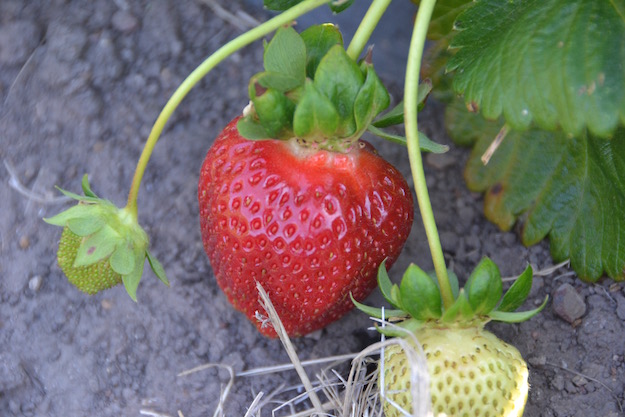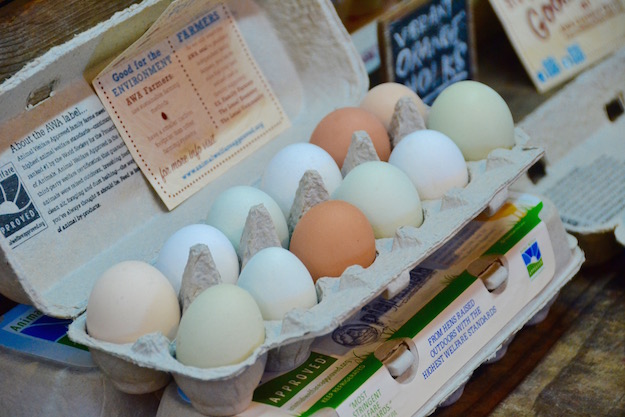 Our memorable meal was prepared by Heath Thomson of Metes & Bounds, a company that celebrates the marriage of fresh, responsibly-grown and raised food, and fine wine enjoyed at the source. Heath travels from his home base in Portola Valley to Northern California farms in a tricked-out bus painted candy-apple red with his trusty, custom combo BBQ/smoker.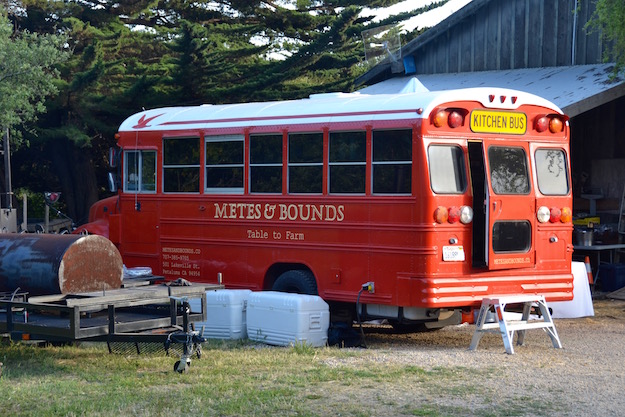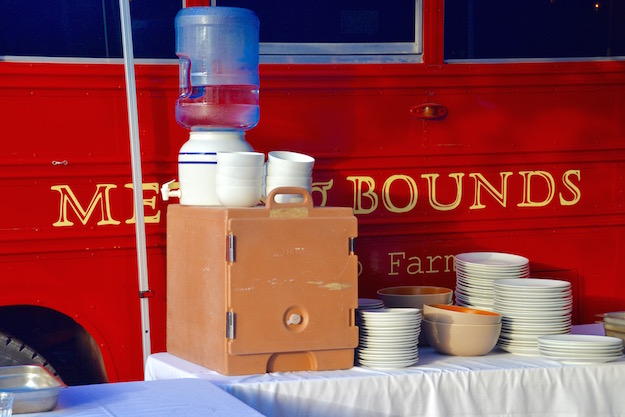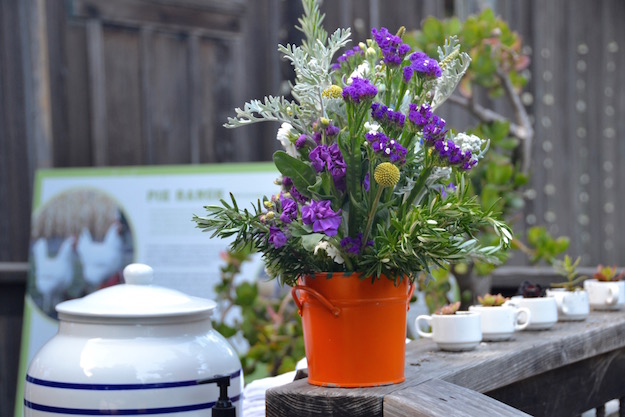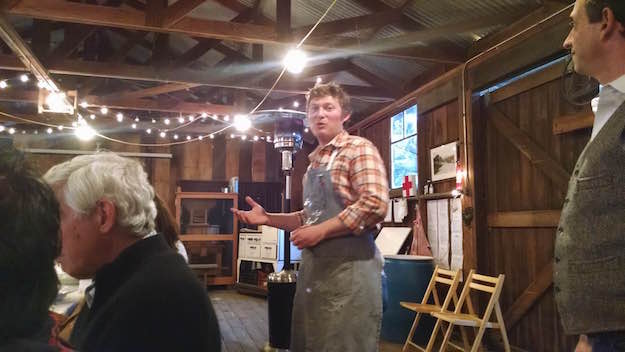 Heath began cooking professionally in high school, training at the The Village Pub in Woodside, an award-winning restaurant that embraced the farm-to-table philosophy before the approach had a name. Over the course of his career, Heath has honed his craft and vision in big city kitchens and the Colorado Rockies. The result? Earthy, comforting dishes featuring complex, sophisticated flavors.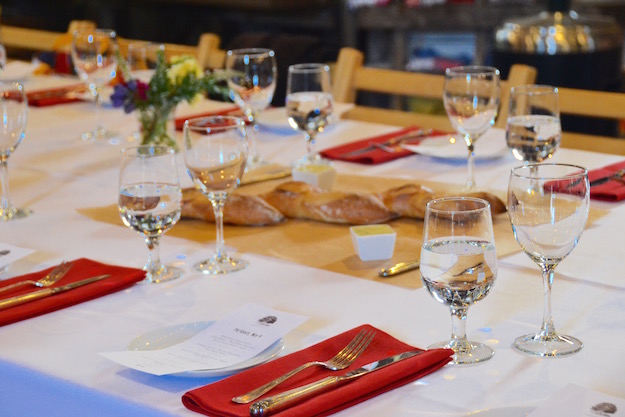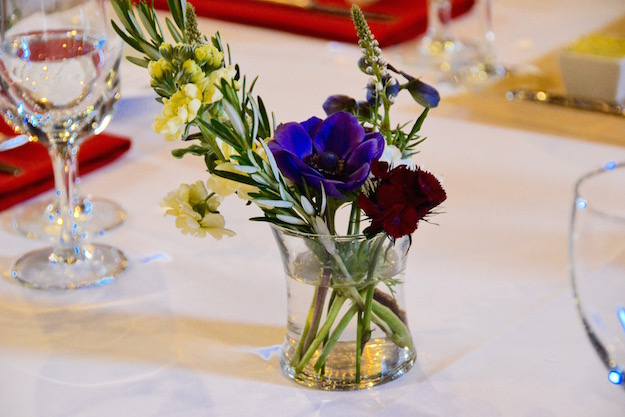 Ari Derfel of Berkeley's Gather Restaurant, was on wine duty, matching well-received white and red wines from California and Oregon with Heath's savory dishes.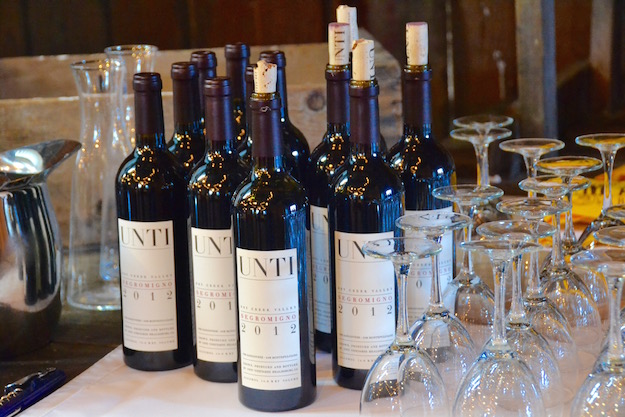 Our hearty meal, sourced from local farms and protein purveyors, included light-as-air Stinging Nettle and Ricotta Dumplings bathed in butter, rich, better-than-mom's Roasted Chicken Brodo with tender-crisp spring veggies and a bright herb pistou and a tender, flavor-packed Smoked Pork Rack with Black Turtle Beans. Did I mention dessert? Old-school Strawberry-Rhubarb and Lemon Buttermilk pies courtesy of the Pie Ranch crew.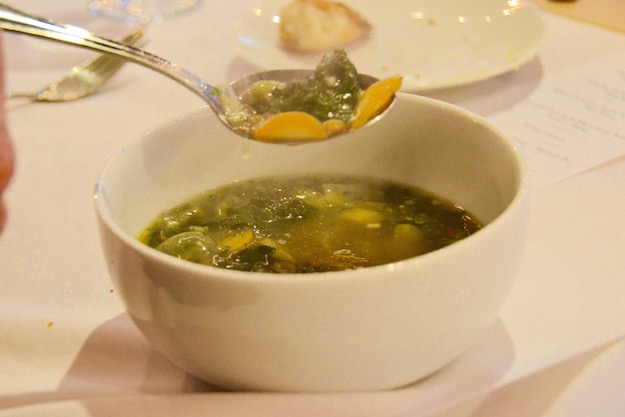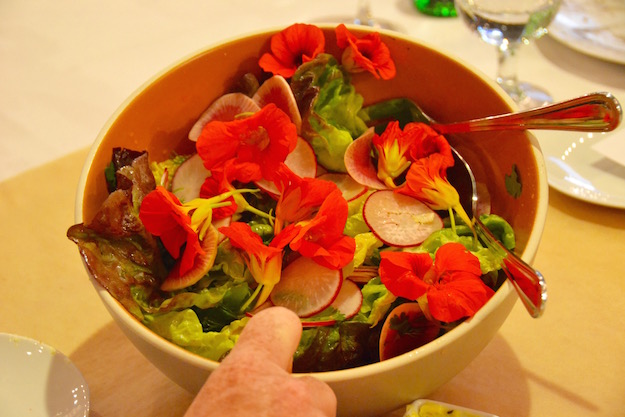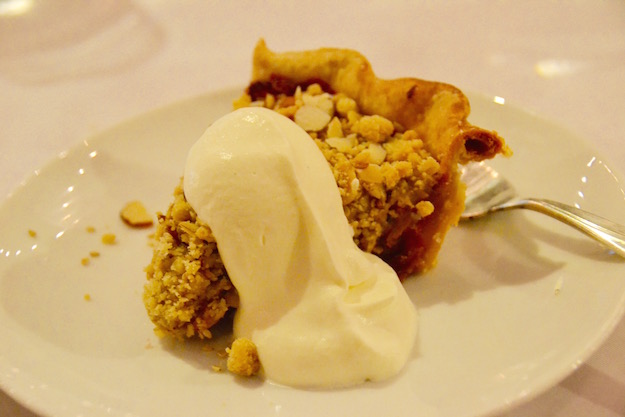 The only thing better than a wildly delicious meal? Sharing it with new friends. Here again is the link to Metes & Bounds. If you find yourself in Northern California this summer, sign yourself up for your own memorable table-to-farm dinner experience.
(photo of Heath Thomson taken by Matthew Stotts)
{ 7 comments }