About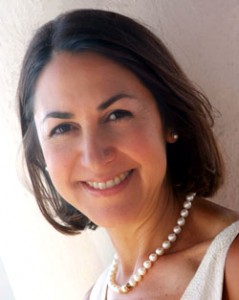 Food and family are tightly bound for me. It is an enduring bond. One of my earliest memories is sitting at the kitchen table, sun filling the room, watching my Mother purposefully rolling pastry dough for pie. Onions and celery for her traditional stuffing crackled in a large saute pan on the stove, filling the room with a savory aroma. I can still remember the sound of her pushing that rolling pin away from her, forcing the pastry into the shape of a circle while it was still cold.
My Aunt Barbara, my Mother's sister, is a gifted, adventurous cook. She has never been afraid to add a new element to a traditional dish. Or, to introduce us to something completely new: a goat cheese and date appetizer comes to mind from a Thanksgiving she hosted in the early-80s at the Union Square loft she and my Uncle converted just a few years before Danny Meyer opened his first restaurant a few floors below. I have always loved her food and her energy.
After a holiday meal with too many dishes and desserts to count, I would sit on the floor of the living room, listening to the boisterous laughter of my Mother and her sisters, re-telling stories and jokes from their childhood. I cherish those memories of cooking, sharing food and laughter. It is why wonderful food, lovingly prepared, is associated so deeply for me with family and friends.
I live in Santa Barbara, a beautiful coastal city, where food is celebrated. Our Farmer's Markets bring a diverse mix of people together, who are drawn to the beautiful produce we are fortunate to get nearly all year long. I like to shop early on Saturday morning. I tell myself I'll beat the crowds. But the Market always is busy, and I love that. I often see local chefs in their still-clean white jackets, slowly pulling oversized and overstuffed wagons. Just seeing them sniffing a melon or stopping to talk with the farmers inspires me.
in medias recipe is where I'll be writing about cooking, recipe discovery, local haunts, and what I love most about food – how it brings people together. A word about the name of this site. For those of you, like me, who didn't study latin, In Medias Res translates to "into the middle of things." When my husband suggested the play on words as a name for this site, I agreed immediately, because when I'm in the kitchen, I'm definitely in the middle of it.